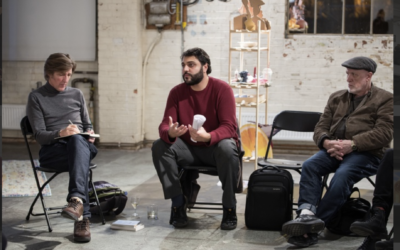 An Alternative Map of the Universe, London - conceived by artists and curators, Niccolò Moronato, Jessica Taylor, Abbas Zahedi – presented a series of events at the Guest Projects gallery/exhibition space (28 October – Friday 1 November). The synopsis of the program...
Recent

Papers and Presentations
Algorithmic Government: Automating Public Services and Supporting Civil Servants in using Data Science Technologies.
Zeynep Engin, Philip Treleaven (The Computer Journal, 11 August 2018).
Access all the papers and publications?