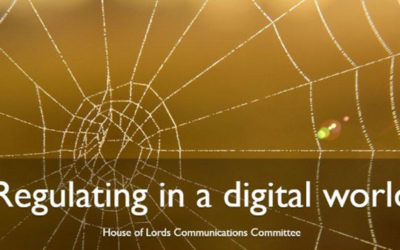 In a recently published report (9th March 2019), 'Regulating in a Digital World', the House of Lords select committee on communications, outlines the result of their survey, and their suggestions concerning digital regulation. The report is substantive in length (83...
Recent

Papers and Presentations
Algorithmic Government: Automating Public Services and Supporting Civil Servants in using Data Science Technologies.
Zeynep Engin, Philip Treleaven (The Computer Journal, 11 August 2018).
Access all the papers and publications?