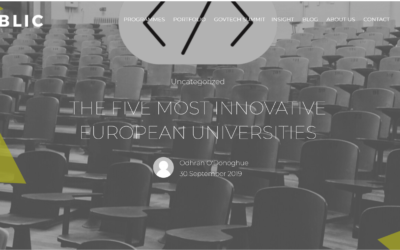 GovTech Lab is proud to be mentioned, in an article by Public (a leading voice in digital government transformation), as part of initiatives based at University College London. The article identifies UCL as one of the five leading GovTech innovator universities....
Recent

Papers and Presentations
Algorithmic Government: Automating Public Services and Supporting Civil Servants in using Data Science Technologies.
Zeynep Engin, Philip Treleaven (The Computer Journal, 11 August 2018).
Access all the papers and publications?